hi all
just introducing myself. Ive owned my car since October 2013 but i haven't had the time to do much due to Exams. hopefully going to be getting it MOTed in time for summer.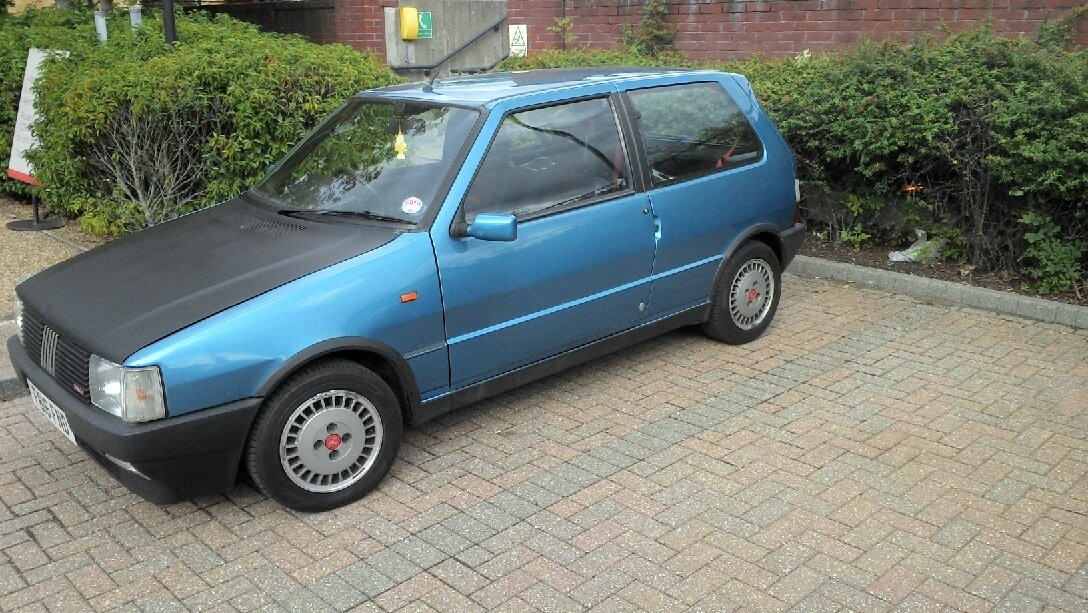 here is a photo of my car
Hello and welcome

Nice to another delphi blue mk 1!
5th gear





Posts

: 314


Join date

: 2013-01-29


Age

: 42


Location

: Peterborough



thanks Jas.
its an anti skid too but the system has mostly been removed. just needs some new brakes hoses and some under-seal and it will be ready to go.

Hi and welcome, nice looking uno there. Have you got much planed for it.
5th gear





Posts

: 307


Join date

: 2013-01-28


Age

: 33


Location

: Stowmarket



Thanks Minty. got some plans but nothing major. mostly just tidying things up (look at the engine bay pic below). only mods im thinking of are a boost controller and maybe a punto GT ecu transplant some day as i hear its a better unit. But all that's a long way away and only if i don't get tempted by an MX5 mk1 (RWD looks fun lol). just need to get the uno MOT worthy first.  
" />
[/url]" />
Hi oxide hunter
I've been off the seen a while and wanted to get another uno turbo. Was thinking if you were interested in selling your uno turbo at all.

Thanks
1st gear





Posts

: 24


Join date

: 2013-03-28



3rd gear





Posts

: 55


Join date

: 2013-09-03


Location

: North West



rod_dude wrote:Ive got its twin:)
haha, snap!!! yours is looking well nice
@classic car lover: probably going to sell up in a few months time so keep an eye out. will be going on various forums when its time for it to go. you will be pleased to know that the rear arches will be very well protected when im done with her.
Hi Oxide any news on if your selling this bute yet.
1st gear





Posts

: 24


Join date

: 2013-03-28



Another of my old Uno turbo's

4th gear





Posts

: 171


Join date

: 2013-01-29



Uno Veteran





Posts

: 293


Join date

: 2013-01-27


Age

: 54


Location

: Dundee



---
Permissions in this forum:
You
cannot
reply to topics in this forum